Wednesday, 29. August 2007, California, USA.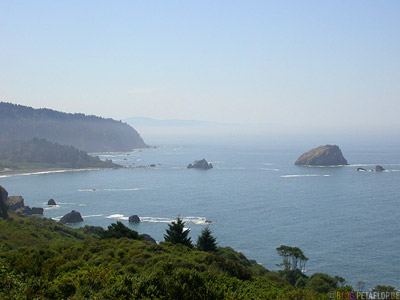 North Californian Pacific coast near Crescent City, on our way to the Redwood National Park.
Nordkalifornische Pazifikküste bei Crescent City, auf unserem Weg in den Redwood Nationalpark.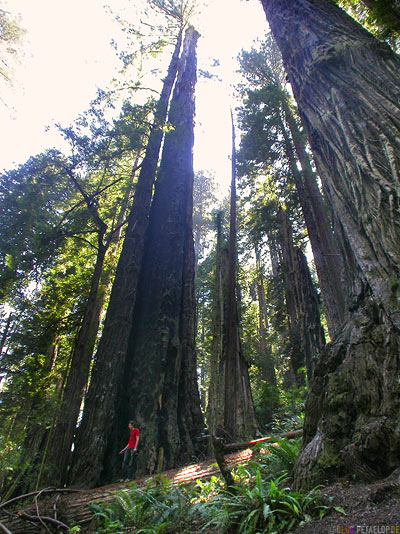 And once again trees, this time even larger…
Und nochmal Bäume, diesmal noch eine Nummer größer…
As well as the clover… / Ebenso der Klee…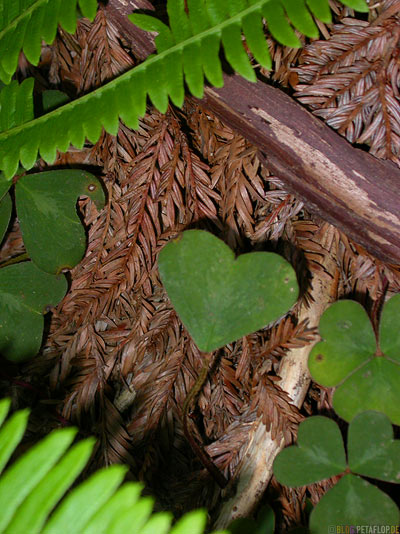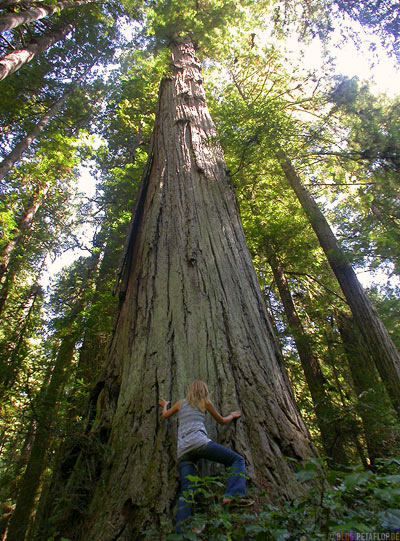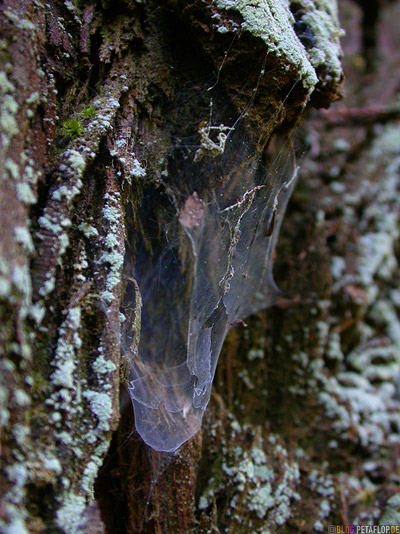 Woven hologram on redwood bark
Gewebtes Hologramm in einer breiten Rindenfurche
Big Tree on Ah-Pah Interpretive Trail
Big Tree am Ah-Pah-Wanderpfad
House-sized roots of a fallen redwood
Hausgroße Wurzel eines umgefallenen Rotholzes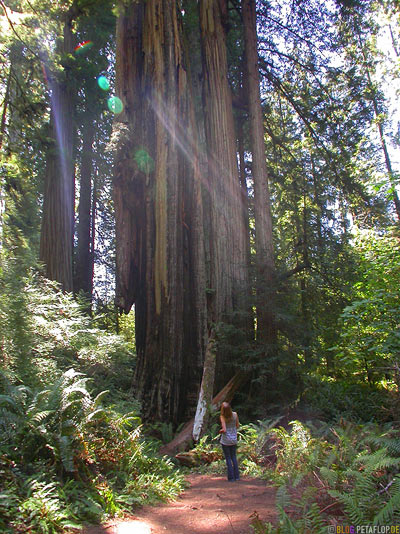 No sound, no birds, not even insects.
Absolute Stille, keine Vögel, nicht mal Insekten.
Giant spinach / Riesenspinat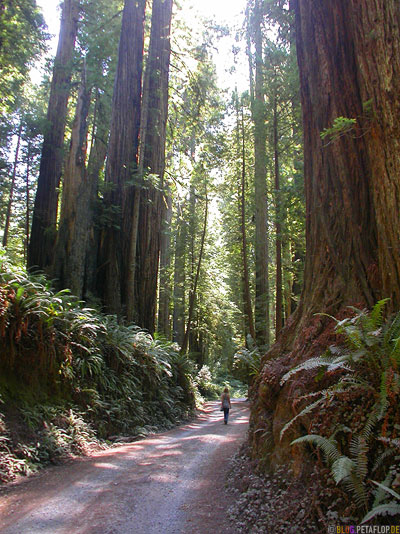 Gulliver's Travels… / Gullivers Reisen…
Redwood with inside burnt by lightning
Nach Blitzschlag verbranntes Inneres eines Redwoods
Lots of Steller's Jays on the parking lot, begging for food.
Viele nach Futter bettelnde Diademhäher auf dem Parkplatz.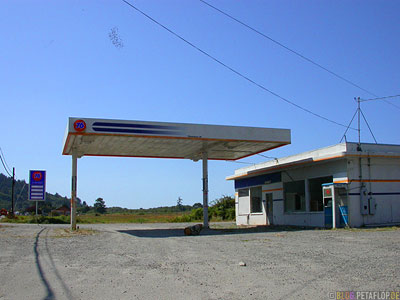 Abandoned gas station in Orick at the south end of the national park.
Verlassene Tankstelle in Orick, am Südende des Nationalparks.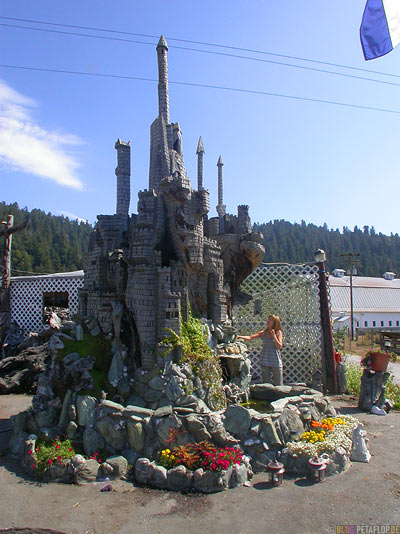 Wooden castle in Orick in front of one of many chainsaw carving shops in this area.
Holzschloss in Orick vor einem von vielen Kettensägenschnitzereien in dieser Gegend.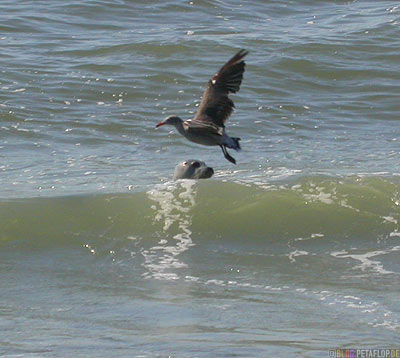 A seagull and a seal on a beach near Trinidad, California.
Eine Möve und ein Seehund an einem Strand bei Trinidad, Kalifornien.
Video (2:44): A day in the Redwood National Park with redwoods, Stellar's Jay (the blue birds), brown pelikans, a seagull, an eagle and seals (subject to correction).
Video (2:44): Ein Tag im Redwood-Nationalpark mit Redwoods, Diademhähern (die blauen Vögel), braunen Pelikanen, einer Möve, einem Adler und Seehunden (ohne Gewähr).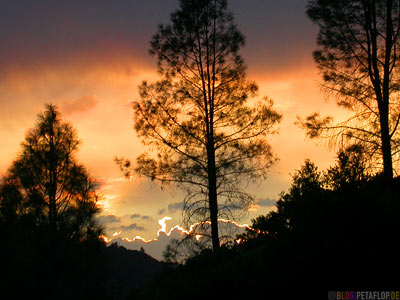 Sunset evening sky at Shasta-Trinity National Recreation Area
Abendhimmel im Shasta-Trinity-Erhohlungsgebiet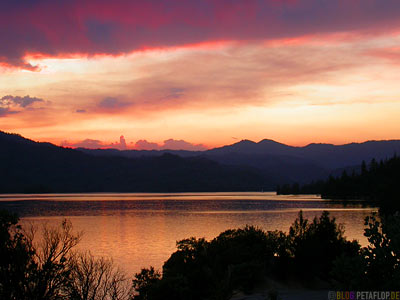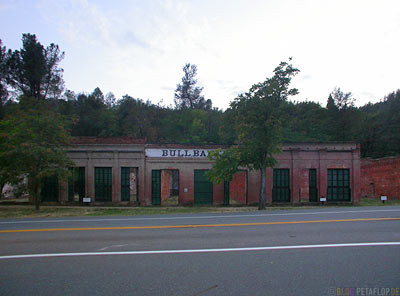 The only stone ruins we saw at all: old Whiskey Town
Die ersten steinernen Ruinen, die wir überhaupt sahen: Whiskey Town
… our today's sleeping place was Redding, California upcountry.
... unsere heutige Schlafstätte war Redding, wieder im kalifornischen Landesinneren.
---
20,000 Miles Canada/USA: Travel Overview
---