Wednesday, 11. July 2007, Manitoba, Canada.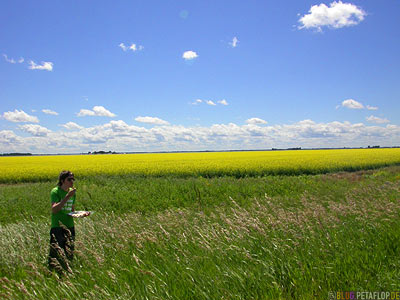 Canola, as far as you can see. Like everywhere in Manitoba.
Raps, so weit das Auge reicht. Wie überall in Manitoba.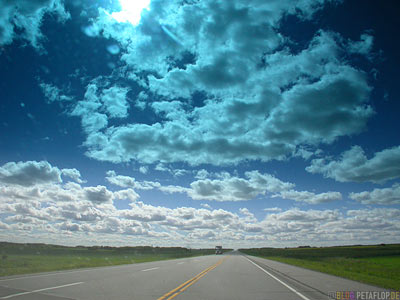 Endlessly clouded sky, also like everywhere in Manitoba.
Endlos-Wolkenhimmel, auch wie überall in Manitoba.

Miracle of statics / Wunderwerk der Statik
Der Süden der Provinz wird schachbrettartig von Strassen und Eisenbahnlinien durchzogen, letztere dienen dazu, die kilometerlangen Güterzüge von Farm zu Farm steuern zu können, um Weizen aus solch riesigen Silos direkt in die Waggons zu füllen.

Jedes noch so kleine Kaff besitzt seinen eigenen Silo, dieser hier steht in Russell.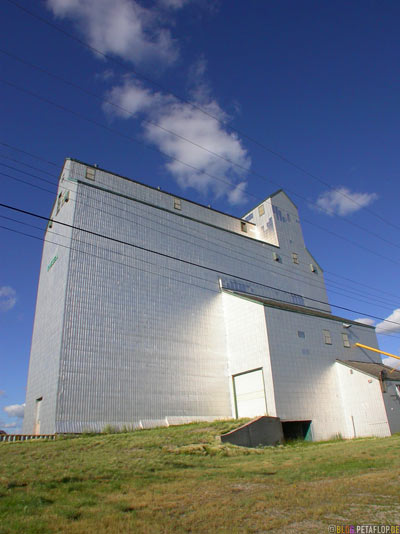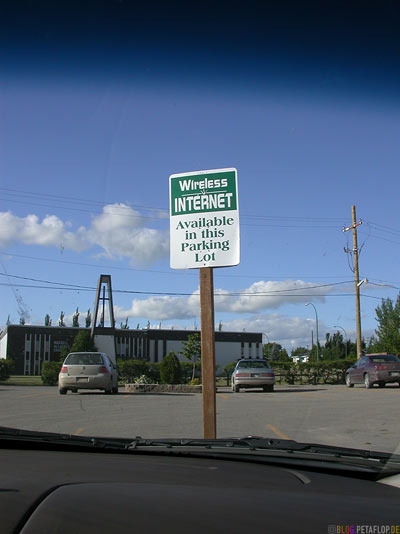 On a parking lot in front of a supermarket in Russell.
Auf einem Supermarkt-Parkplatz in Russell.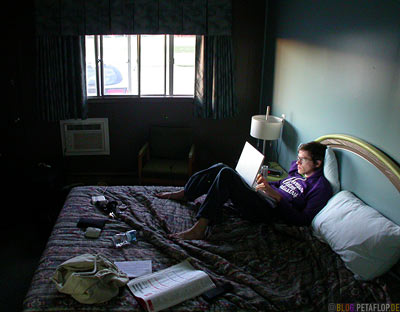 In our motel in Russell / In unserem Motelzimmer in Rüssel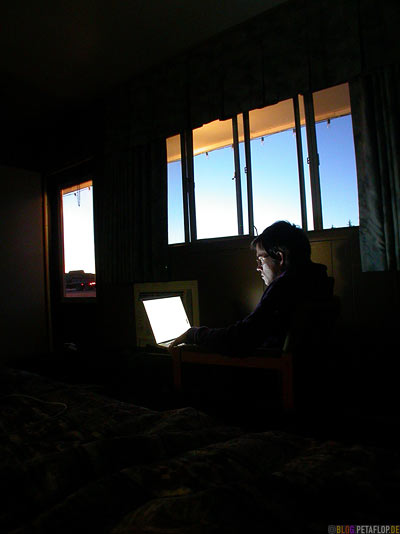 ---
20,000 Miles Canada/USA: Travel Overview
---