Wednesday, 11. July 2007, Manitoba, Canada.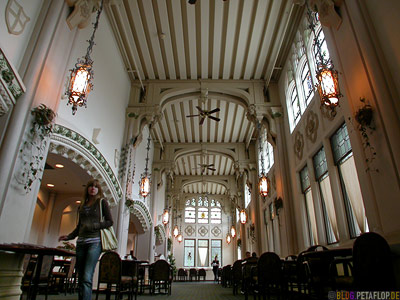 Breakfast hall of our Marlborough Hotel in Winnipeg. We leave the city with mixed feelings: While the previous large cities seemed more European, Winnipeg is a provincial capital in the midst of the prairie, far outside and without any input from beyond. Tourists like us are rare, often we were asked: "What are you guys doing down here?". Winnipeg has a lot of homeless indians and few attractions, staying one day would have been enough.
Frühstückshalle unseres eleganten Marlborough-Hotel in Winnipeg. Wir verlassen Winnipeg mit gemischten Gefühlen: Schienen die bisherigen Großstädte im Osten eher europäisch, ist Winnipeg eine Provinzhauptstadt mitten in der Prärie, weit draußen und ohne jeden Input von außerhalb. Touristen wie uns sieht man hier wohl selten, regelmäßig wurden wir gefragt: "What are you guys doing down here?". Auf die Frage nach netten Cafés empfahl uns ein freundlicher Busfahrer das Osborne-Village und schenkte uns gleich die Busfahrkarten dahin. Damit wir "die Penner und Skater nicht sehen". Osborne-Village sei wie "Berlin-Kroizbörg". Und dass Düsseldorf im Krieg ziemlich zerbombt wurde, wusste er auch. Insgesamt: Viele obdachlose Indianer und wenig Sehenswertes, ein Tag Aufenthalt hätte gereicht. Zum Glück hatten wir dieses angenehme Hotel zufällig im Internet gefunden.
First Nation People in Winnipeg / Indianer in Winnipeg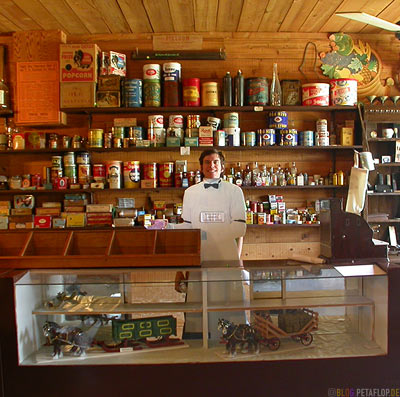 Heritage Museum at the Trans-Canada-Highway, Portage la Prairie, Manitoba, Canada. The Museum shows how the early settlers lived in this area. Once again we're the only visitors.
Freilichtmuseum am Trans-Canada Highway, Portage la Prairie, Manitoba, Kanada. Hier kann man sehen, wie die ersten Siedler vor über 100 Jahren lebten. Wir sind mal wieder die einzigen Besucher.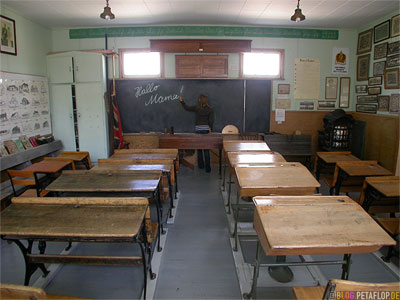 Old classroom / Alte Schulklasse
The Bison, nearly extirpated by the settlers.
Der Bison, von den Siedlern fast ausgerottet.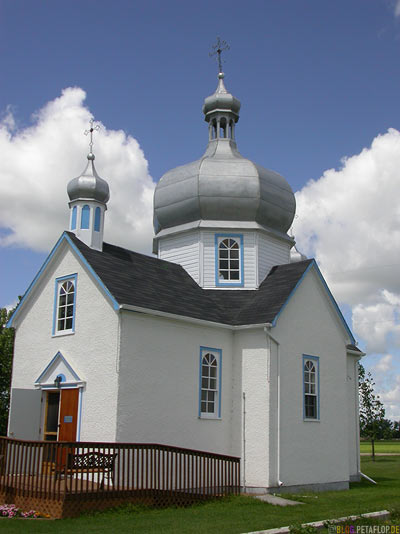 Ukrainian church / ukrainische Kirche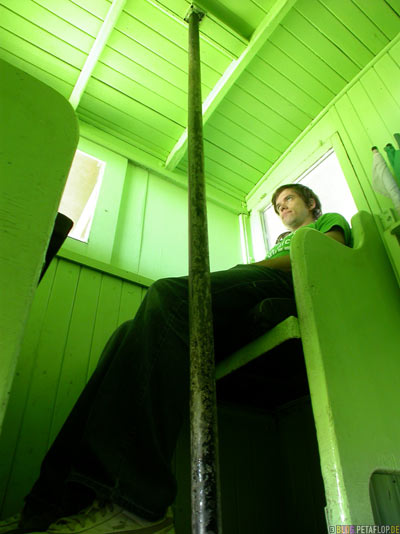 In an old waggon / In einem alten Zugwaggon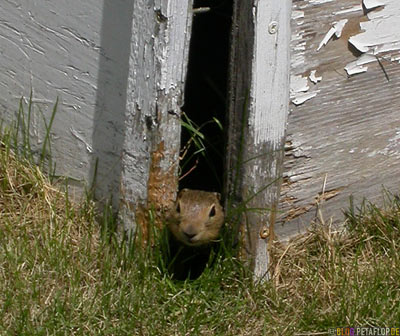 Some kind of squirrel, we see them quite often here.
Irgend so ein Hörnchen, läuft einem hier ständig über die Füße.
---
20,000 Miles Canada/USA: Travel Overview
---