This is about department store dying in Germany. The pictures show the last days of Hertie in Mettmann.
Räumungsverkauf heute bei Hertie in Mettmann. Wir wollten das Kaufhaussterben / den Lauf der Dinge / den Fortschritt live erleben.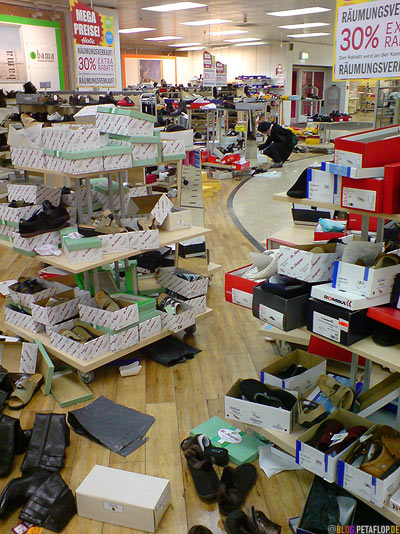 Chaos in der Schuhabteilung – die Verkäuferinnen scheinen nicht motiviert, Ordnung zu halten.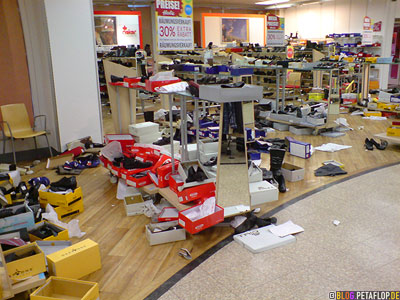 DDR-Feeling pur, trotz Markennamen. An der Kasse hatte die Kassiererin beim Sortieren der Kassenbons Tränen in den Augen.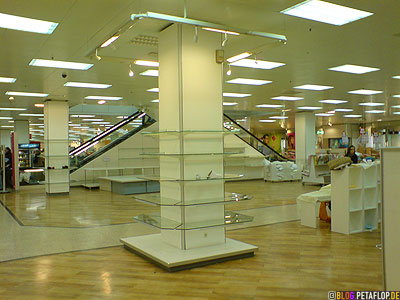 Die andere wurde grantig, als ich nach den auf Plakaten beworbenen 70% Rabatt fragte. Die heutigen 30% wären ja wohl mehr als genug. Finde ich nicht, wir hätten hier vorher eh nicht eingekauft.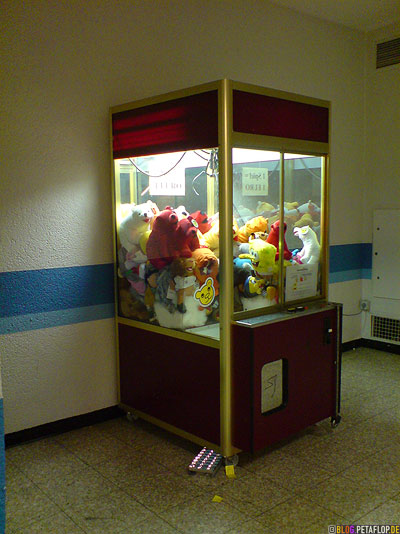 Trauriger Automat im trostlosen Treppenhaus
Nur Spongebob hat noch was zu lachen.