Saturday, 13. October 2007, Virginia, USA
Monument Avenue in beautiful Richmond, Virginia…
Monument Avenue im schönen Richmond, Virginia…
Lots of classical confederate mansions with columns here…
Viele klassische Südstaatenvillen mit Säuleneingängen hier…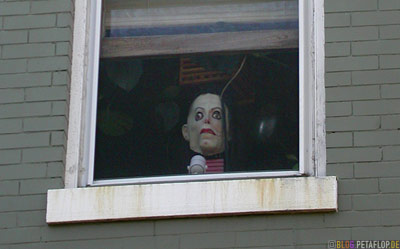 Suddenly Michael Jackson looked out of a window.
Plötzlich schaute Michael Jackson aus einem Fenster.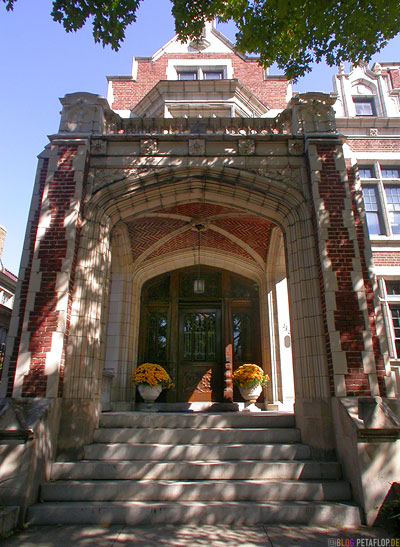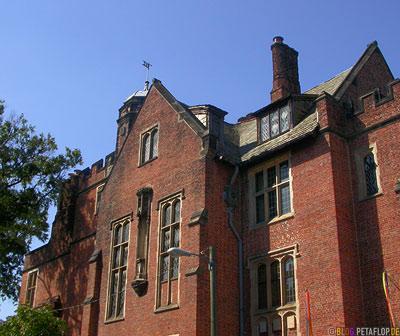 Student band at a street festival of the VCU – Virginia Commonwealth University – of Richmond
Schülerband auf einem Strassenfest der VCU – Virginia Commonwealth University – zu Richmond
Stand of the "Deutschklub"…
Auch der "Deutschklub" hatte einen Infostand…
Two displays showed typical German "Schnappschüsse" (snapshots)…
Zwei Aufsteller zeigten typisch deutsche "Schnappschüsse"…
Does anybody know what "Wärschtlamo" means? We don't. Lower photo: public cigarette machines in Germany seem to be remarkable to US tourists.
Hat jemand einen blassen Schimmer, was "Wärschtlamo" bedeutet? Foto unten: Offensichtlich bemerkenswert für US-Touristen in Deutschland: Zigarettenautomaten.
"Famous Germans" / "Berühmte Deutsche"
Photos left: "Deutschklub Karneval Fest"
Fotos links: "Deutschklub Karneval Fest"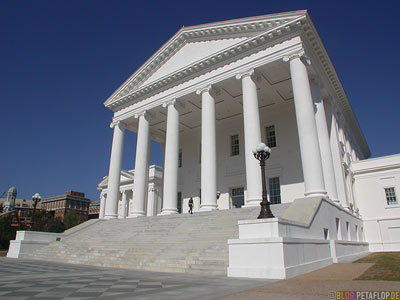 Richmond Capitol Building from "North and South"
Das Richmond-Capitol aus "Fackeln im Sturm"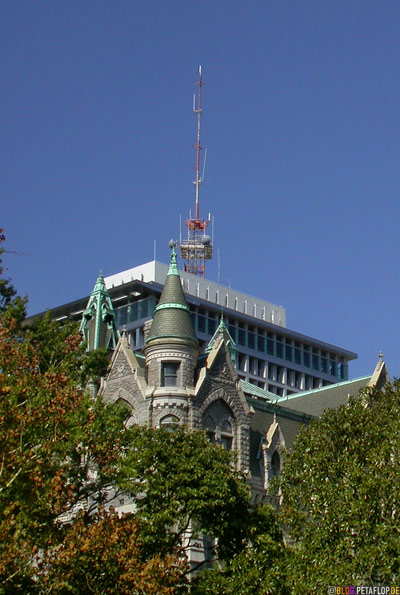 The famous horse of George Washington
Das berühmte Pferd von George Washington
Backside of the Edgar Allan Poe Museum, one of the oldest houses of Richmond. Edgar lived in Richmond since he was 18, in 1826.
Rückseite des Edgar-Allan-Poe-Museums, eines der ältestens Häuser Richmonds. Edgar wohnte bis zu seinem 18. Lebensjahr in Richmond, 1826.
On the parking lot of the museum. Who need's a radio antenna when you have a Brahms bust?
Auf dem Museumsparkplatz. Wer braucht schon eine Autoantenne wenn man eine Brahmsbüste hat?
Downtown Richmond, Virginia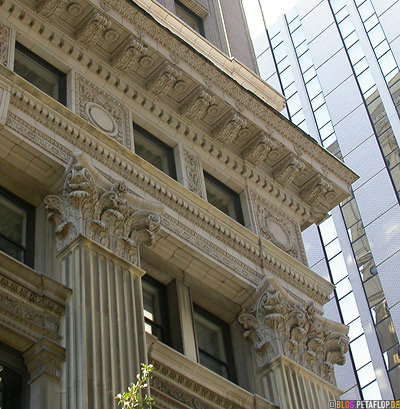 First National Bank
---
20,000 Miles Canada/USA: Travel Overview
---