Sunday, 23. September 2007, Wyoming, USA.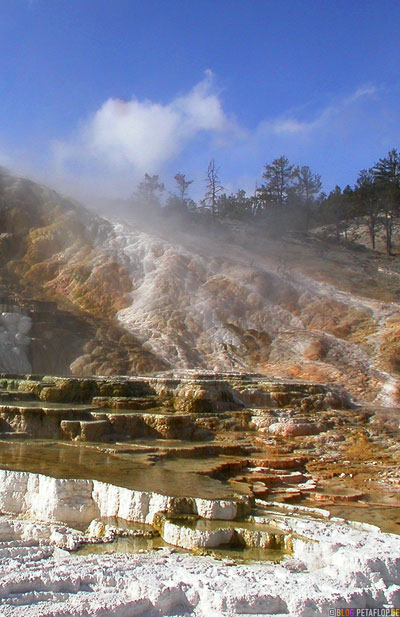 Hot springs formed these limestone terraces near Mammoth, Wyoming, in Yellowstone National Park.
Von heißen Quellen gebildete Kalksteinterrassen bei Mammoth, Wyoming, im Yellowstone Nationalpark
There's a herd of elk living in Mammoth. At the main crossing of the small town a crossing guard leads all cars around the elk standing around.
Mitten in Mammoth lebt eine freie Hirschherde. An der Hauptkreuzung des kleinen Ortes regelt ein Verkehrskadett rund um die Uhr den Verkehr und leitet Autos um dumm herumstehendes Wild.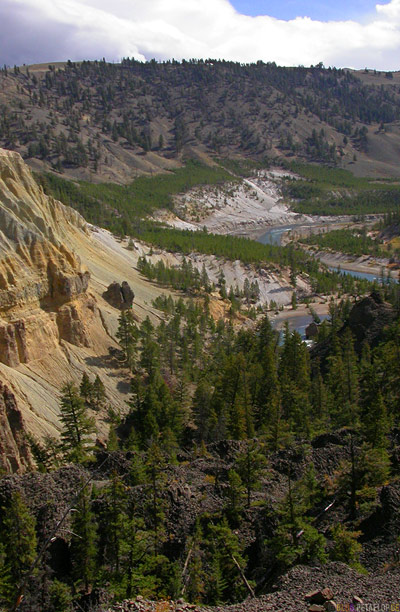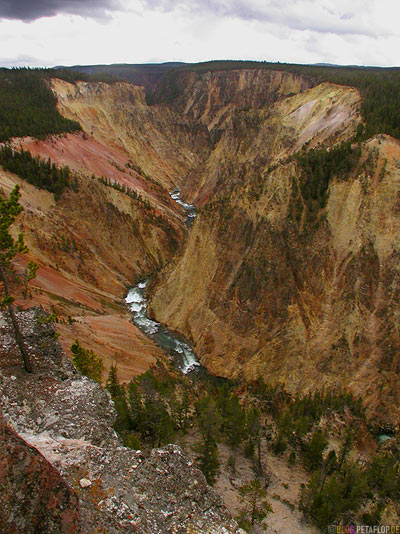 Grand Canyon of the Yellowstone…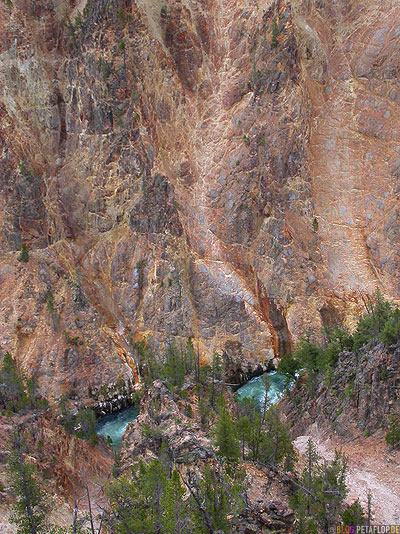 … and the park's name giver, the Yellowstone River.
… mit dem Namensgeber des Parks, dem Yellowstone River.
A big herd… / Eine große Herde…
… of buffaloes / … Büffel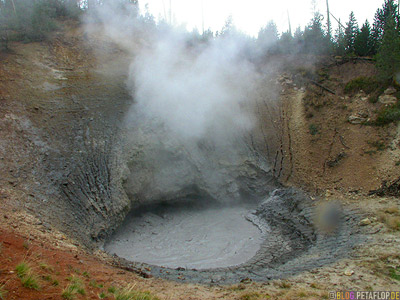 The grey mud vulcano – steam and volcanic gases bubble through a mixture of ash, clay and water.
Der graue Schlammvulkan – Wasserdampf und vulkanische Gase blubbern durch ein Asche-Lehm-Wasser-Gemisch.
Finally we escaped the heat of the last weeks. It was snowing when we saw this brown bear.
Endlich ist es kalt nach Wochen der Hitze. Es schneite als wir diesen Braunbären sahen.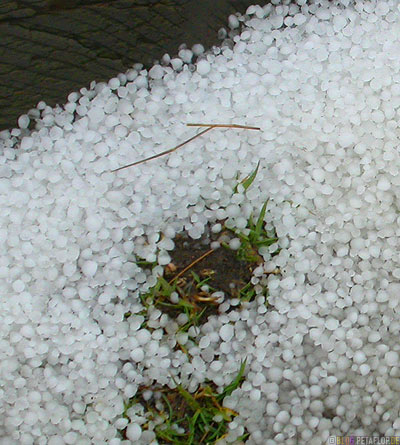 Hail at the roadside / Hagel am Strassenrand
Video (2:51 Min.): Mammoth Hot Springs Terraces, fighting elks, buffaloes, mud volcano paint pot, the brown bear
Video (2:51 Min.): Die Kalkterrassen der Mammoth Hot Springs Terraces, kämpfende Hirsche, Büffel, Mud Volcano Schlammtopf, der Braunbär.
---
20,000 Miles Canada/USA: Travel Overview
---