Friday, 21. September 2007, Idaho, USA.

Today we crossed Idaho. On our route we saw nothing worth photographing, we've seen it all before. The potatoes seem to be one of the few attraction here. The license plate is even sillier than ours.
Heute durchquerten wir Idaho. Es gab auf unserer Strecke nichts Fotografierenswertes, was wir nicht schon woanders gesehen hätten. Eine der wenigen Attraktionen Idahos scheinen die Kartoffeln zu sein. Das Nummernschild ist wirklich noch blöder als unseres.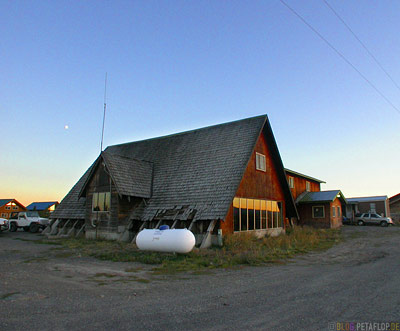 This is our motel in Island Park, Idaho. On the ground floor they have a huge disco lounge.
Dies ist unser Motel in Island Park, Idaho; im Erdgeschoss eine große Disco-Lounge.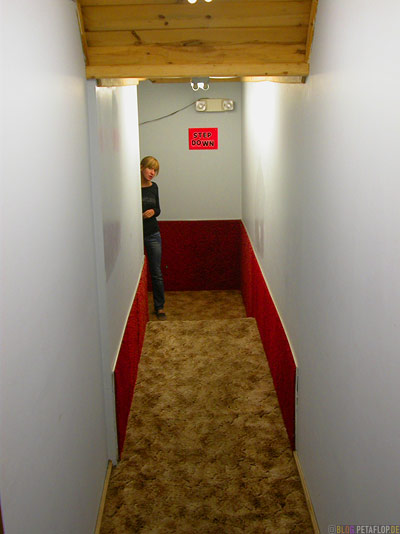 We stayed upstairs with fluffy carpet on floor and walls.
Und oben wohnten wir. Wieder einmal Plüsch an Böden und Wänden.

Click to open PDF / Klick öffnet PDF
---
20,000 Miles Canada/USA: Travel Overview
---