Tuesday, 11. September 2007, California, USA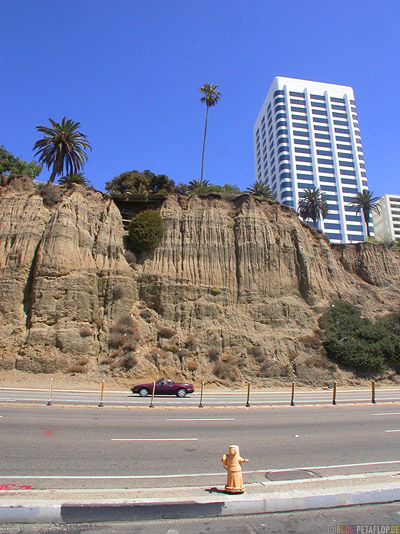 We had enough of the city and wanted to smell the Ocean. Highway 1 divides Santa Monica from the beach.
Wir hatten keinen Bock mehr auf die Stadt und wollten ans Meer. Nach Santa Monica fuhren wir, das vom Highway 1 vom Strand getrennt ist.
A small funfair on famous Santa Monica Pier. Was closed, the season seems to be already over.
Auf dem berühmten Santa-Monica-Pier befindet sich eine kleine Kirmes. Hatte geschlossen, die Saison scheint schon vorbei zu sein.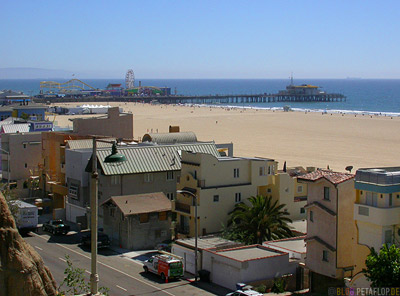 Ocean front homes for the bold and beautiful.
Allein mit Eigenheimzulage reicht es wahrscheinlich nicht zu diesen Strandhäusern.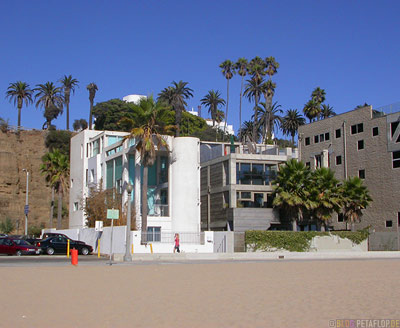 It was too cold for swimming and the Baywatch life guard houses were not manned.
Nicht viel los hier an einem Dienstagmorgen. Zum Baden ist es zu kalt. Die Baywatch-Rettungsschwimmer-Buden sind nicht besetzt.
Customized beetle in Hollywood / Umgebauter Käfer in Hollywood
Fancy shops with fancy fronts on Melrose Avenue, Hollywood
Unkonventionelle Läden mit ausgefallenen Fassaden auf der Melrose Avenue, Hollywood
On Melrose Ave
Wagen, der goldene Beschläge hatte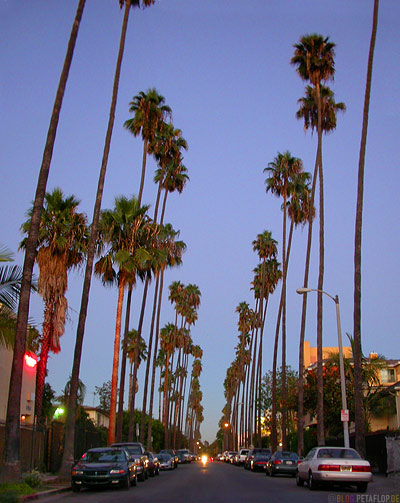 Side street in Hollywood / Seitenstrasse in Hollywood
In the hills above Hollywood / In den Hügeln über Hollywood
---
20,000 Miles Canada/USA: Travel Overview
---