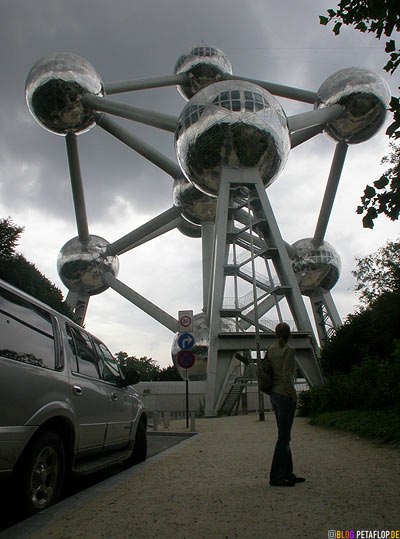 This year is the 50th anniversary of the Atomium. It was built for the 1958 World Expo in Brussels, Belgium, and actually was planned to stand for just six month. It's form shapes a unit cell of the iron crystal.
Dieses Jahr wird das Atomium 50 Jahre alt. Gebaut zur Brüsseler Weltausstellung 1958 sollte es eigentlich nur 6 Monate stehen. Es hat die Form einer Elementarzelle eines Eisenkristalls.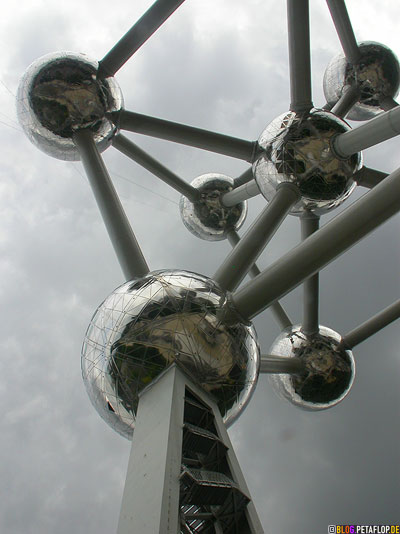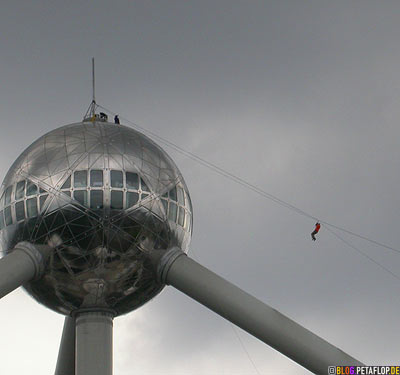 Take the "death ride" on top at a height of 102 meters.
Zum Jubiläum gibts in 102 Metern Höhe den "Death Ride".