… is the most beautiful railway station I've ever seen.
… der schönste Bahnhof den ich je sah.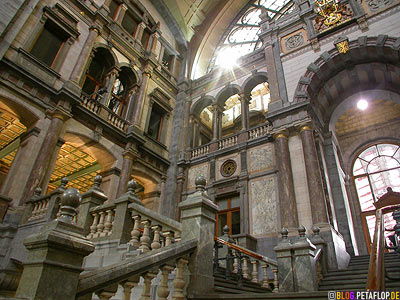 500 Menschen die spontan mit der Bahn fahren wollen, zahlen für die selbe Strecke mehr als in 500 Autos. War die Idee beim Massenverkehrsmittel nicht eine günstigere weil energiesparendere Fortbewegungmöglichkeit?
500 people spontaneously taking a train in Germany pay more than 500 people driving the same route in their cars. I thought the idea to move a lot of people in one vehicle was saving money by saving energy?