Tuesday, 4. September 2007, California, USA.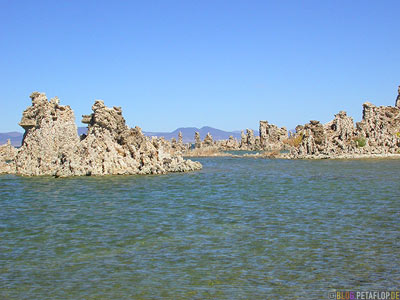 Tufa, calcite rocks at Mono Lake.
Tuffsteingebilde am Mono Lake.
Mono Lake is an alcaline salt lake.
Der Mono-Lake ist ein alkalischer Salzsee.
The calcium carbonate rocks were formed under water. When large amounts of water were diverted to Los Angeles since the 1920's, the water surface dropped and the tufa towers exposed.
Die unter Wasser entstandenen Kalziumkarbonattürme wurden freigesetzt, nachdem seit den 1920er Jahren große Wassermengen nach Los Angeles umgeleitet wurden und der Wasserspiegel des Mono-Lakes sank.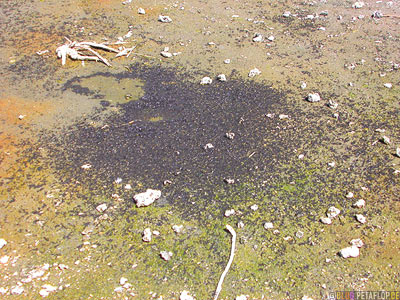 Except for these alkali flies there is nearly no fauna.
Ausser diesen Alkalifliegen findet man hier kaum Fauna.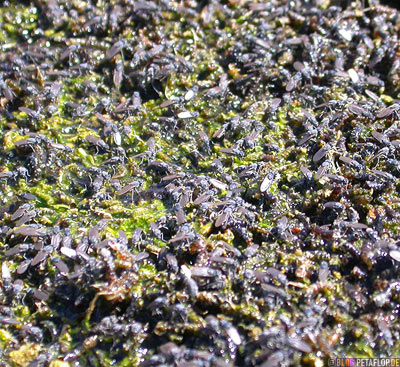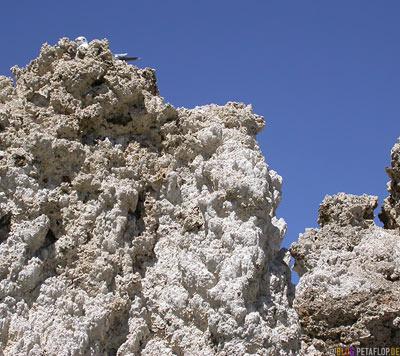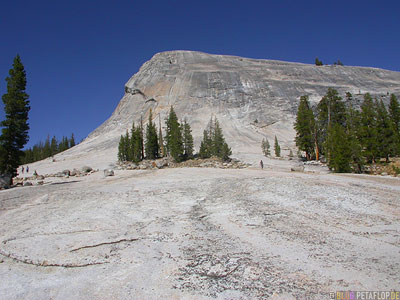 Rock formations in Yosemite National Park…
Felsformationen im Yosemite Nationalpark…
Smoothed precipice, perfect for downhill skating.
Glattgeschliffener Felshang, super zum Runterskaten.
El Capitan, one of the major icons in Yosemite. It's nearly vertical granite face attracts scores of rock climbers throughout the year.
El Capitan, eine der Hauptattraktionen im Yosemite. Seine fast senkrechten Felswände ziehen das ganze Jahr über Bergsteiger magisch an.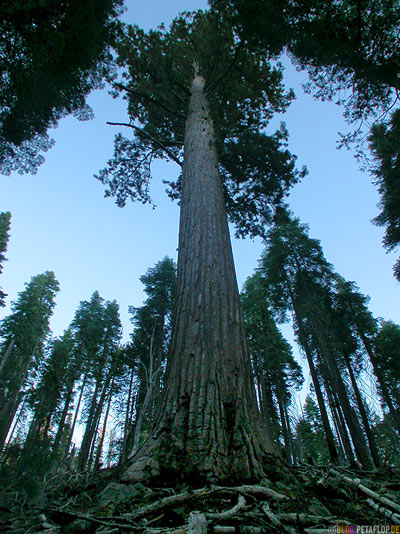 Giant Sequoias in Mariposa Grove in the southernmost part of Yosemite National Park.
Mammutbäume im Mariposa Grove im Süden des Yosemite Nationalparks.
California Tunnel Tree
Grizzly Giant, 63 metres (207 feet) height, 28 metres (92 feet) circumference, 1600-2000 years old.
Grizzly Giant, 63 Meter hoch, 28 Meter Umfang, 1600-2000 Jahre alt.
Branches, thick as large trees, up to two metres diameter (3.3 feet).
Äste, dick wie große Bäume, bis zu zwei Meter im Durchmesser.

Click to open PDF / Klick öffnet PDF
---
20,000 Miles Canada/USA: Travel Overview
---