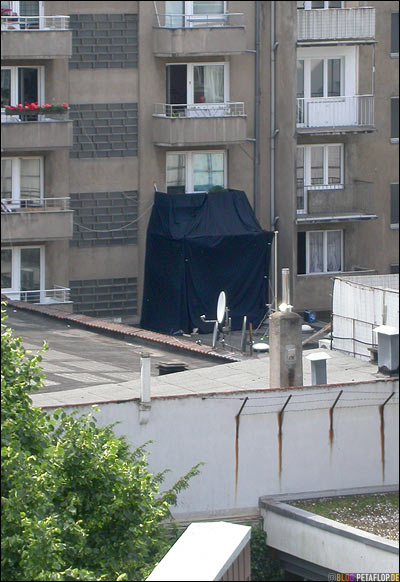 Islamischer Blickschutz für die gesamte Wohnung? Sonnenlichtallergie? Nachbarhasser? Taubenschutz?
Balcony burqa? Islamic disguise for the whole flat? Sun allergy? Neighbour-hater? Pigeon defence?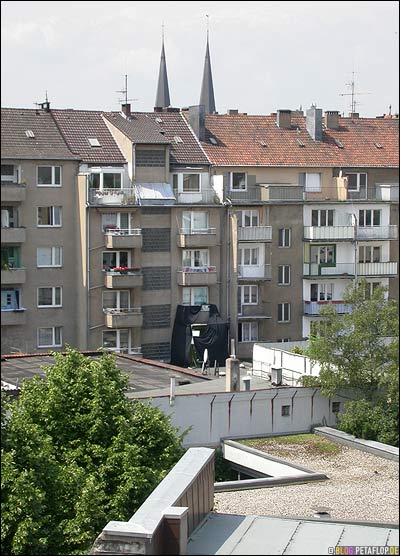 Nee, nur ein Filmdreh: "Hardcover", eine Komödie von Sönke Wortmann. Kommt nächstes Jahr in die deutschen Kinos. Gestern, Rückseite Kölner Straße, Düsseldorf-Stadtmitte.
No, just a film shooting: "Hardcover", a comedy by Sönke Wortmann. In German cinemas next year. Yesterday, backside of Kölner Straße, Düsseldorf centre.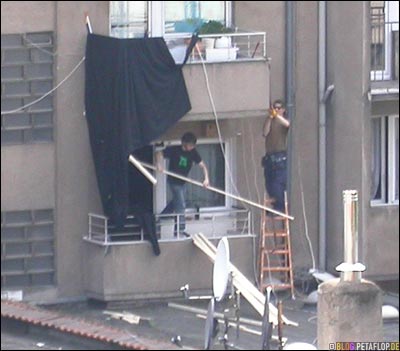 Update: Ein paar Tage später ging's weiter… / a few days later they continued…