Platz des himmlischen Friedens, Peking, China.

Traffic light / Ampel. 12. Aug. 2005, 14:43:49h.


Mao-Mausoleum, 14:32:48h.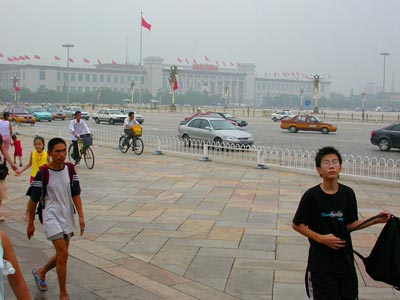 National Museum, 14:33:00h.
Olympia countdown in front of the National Museum, 12. Aug. 2005, 15:03:37h. Whose clock was 24 seconds wrong? The chinese clock or our Nikon? Today: 569 days left.
Olympia-Count-Down vor dem Nationalmuseum, 12. Aug. 2005, 15:03:37h. Wessen Uhr lag wohl 24 Sekunden daneben? Die Chinesenuhr oder unsere Nikon? Heute sind's noch 569 Tage.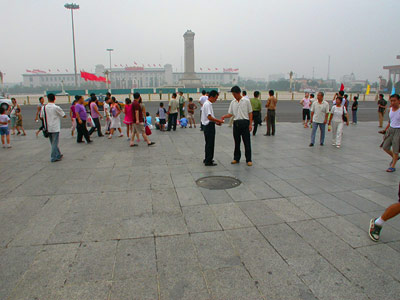 14:22:23h

14:32:10h

14:28:25h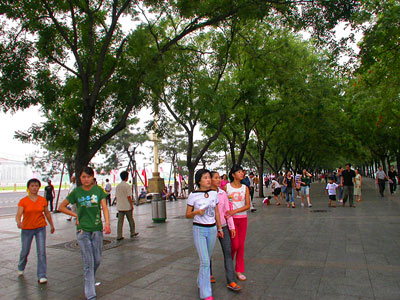 14:26:27h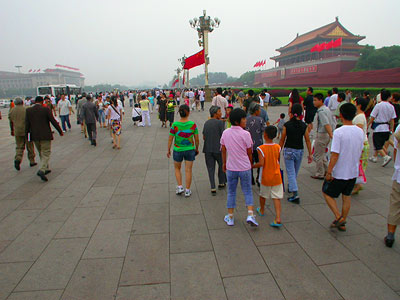 14:45:32h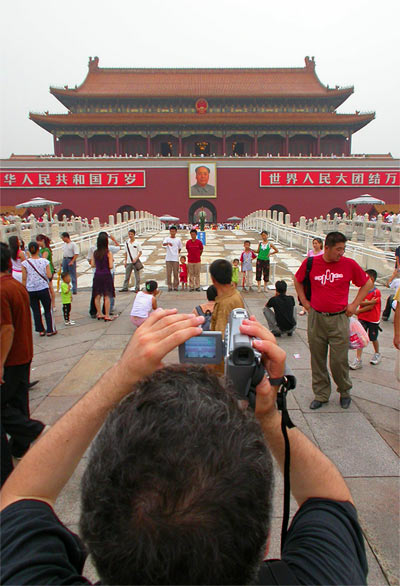 Tiananmen – Gate of heavenly peace, south entrance to the palace museum, the forbidden city. / Tor des Himmelsfriedens, Südtor des Palastmuseums, der verbotenen Stadt. 14:39:34h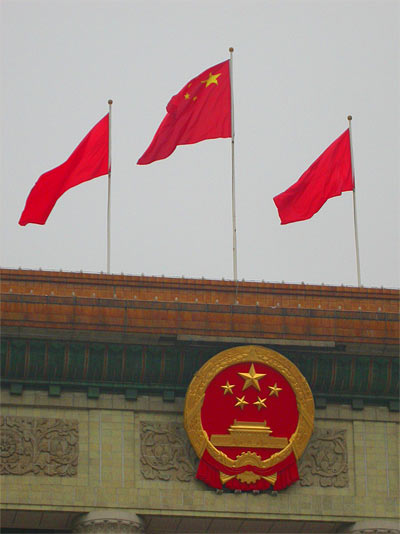 Flags, Great hall of the people / Flaggen, Große Halle des Volkes. 12. Aug. 2005, 14:21:51h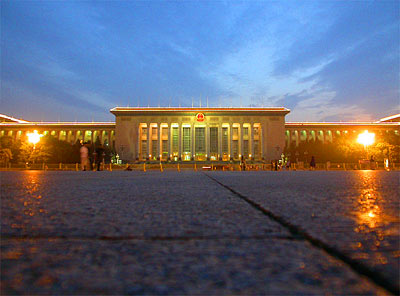 Renmin-Dahui-Tang – Great hall of the people (peoples national congress). / Große Halle des Volkes (nationaler Volkskongress). 14. Aug. 2005, 19:36:16h