Peter Schildwächter Corporate Design:


Logo illustration for a promotion agency, 03/1999. The name "water and bread – agency for consumption motivation" was also developed by me (with JJCK).
Logoillustration für eine Promotionagentur, 03/1999. Auch der Name "Wasser und Brot" sowie die Unterzeile "Agentur für Konsummotivation" wurden von mir (mit JJCK) entwickelt.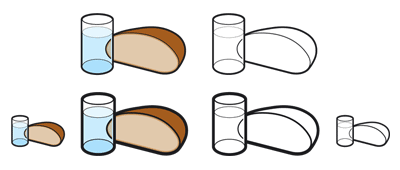 Two different versions for big and small print, fax, stamp.
Zwei verschiedene Versionen für große und kleine Abbildung, Fax, Stempel.



Business cards / Visitenkarten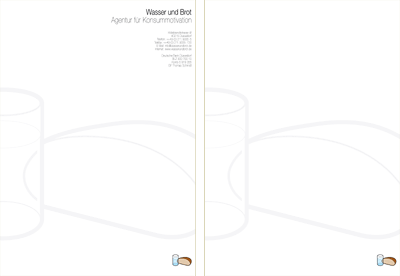 Letter paper / Geschäftspapier



Memo, address label / Kurzmitteilung, Adressaufkleber




CD-Sticker, stamp / CD-Aufkleber, Stempel